News 2017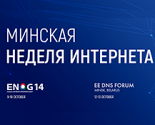 RIPE NCC representative announced that Minsk is chosen to host ENOG (Eurasia Network Operators Group) – forum of experts involved into the most important aspects of internet functioning.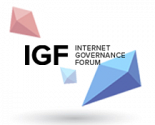 Belarus Internet Governance Forum became a really major open platform where everyone had a chance to speak out and be heard.
More secure procedure of delegation of rights for the domains and additional guarantee of their succession rights are the main changes in the Instruction on the domains .BY and .БЕЛ registration that were published at the end of the year and came ...