News 2016
National law portal published the changes and additions to the Order №47 of Operative-analytical center under the Aegis of the President of the Republic of Belarus, that regulates the work of national ccTLDs .BY, .БЕЛ.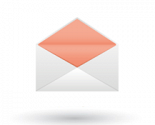 Registries of top level domains addressed to the e-mail services and social networks with the call to provide equal support to domain names. Initiator of the petition is the technical administrator of ccTLDs .BY and .БЕЛ.
Technical administrator ccTLDs .BY and .БЕЛ received a status of ccNSO member (Country Code Names Supporting Organization) – organization, that unite the representatives of national domains from all over the world under the aegis of ICANN.